I've been obsessed with stickers for as long as I can remember. I was definitely one of those kids at school who tried to do as much of my work as possible because I knew that my teacher would give me a sticker at the end of it. As an adult, although I'm still so fond of stickers I found it hard to use it in daily life so when I discovered the "planner community" I jumped on this bandwagon faster than you can think.
It can be so hard to find UK based Etsy stores that sell cute planner stickers as most of the planner community are headquartered in the US or Canada. So I did an extensive search and found a couple of stores that I would recommend... Anyway on with the haul...
Pemberley Prints
This is probably my favourite store out of all the Etsy sticker stores I've ordered from so far. The designs are so elegant, and you do get a fair amount of stickers for the price your getting. What I like the most is that the quality of the stickers is impeccable, the paper is quite sturdy so your less likely to accidentally rip a sticker when peeling it back and as probably the world's clumsiest person this is perfect for me. I ordered the Delivery stickers to track when I'm getting any mail or deliveries, and I also bought the tea stickers because I want to start tracking my tea intake as I do feel like I drink a fair amount. In the order, you also get a freebie sampler which honestly makes me want to buy everything on that set. The lovely Tasha from Pemberley Prints has given us a discount code so with "ADVENTURE20' you can get 20% off your order... I'm defiantly going to get some more of her amazing stickers!
Michelle and Patch
,

I've been planning to learn how to drive, but I can't seem to motivate myself enough to book lessons, so I bought these stickers...let's hope I can motivate myself to at least book the

theory

test. I tend to get a lot of clothes either made or shortened so I ordered these stickers to remind myself to visit my seamstress.
Ellen Bee Makes
I honestly can never remember when my contact lenses need replacing, so I like to put it in my diary. When I saw these stickers from Ellen Bee Makes I had to get them..like how cute are they? Another sticker sheet I bought was the blogging sheet because if anything will encourage me to post more, it's these stickers.
Cosmic Stickers
I am the absolute worst when it comes to tracking my "monthly gift". Each month I'm doing all sorts of dodgy calculations and asking all my girl pals who I think are in sync with me when their "gift" arrived. I say now is the time to stop...So I bought these super cute period stickers from cosmic stickers...like how cute are these stickers.
I hope you liked this haul! Make sure to leave a comment below letting me know what other UK planner sticker companies there are and what international stores are worth the hefty shipping fee?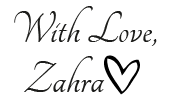 I was NOT financially compensated for this post; I paid for these items for personal use. All opinions are completely my own based on my experience.