As you know from my previous AA Skincare review i'm totally loving their natural deodorant (If you missed that review you can check it out here). I'm back with another review of an AA Skincare product this time the Lavender & Tea Tree moisturising face lotion.
Firstly I thought I'd talk about delivery because I didn't talk about it in the last AA Skincare review; one of the best things about AA Skincare is that they email you exactly the day and the time that they are going to deliver. For me that's a major selling point because the worst feeling is when a delivery man is banging on your door and your half dressed. A++ for

delivery

!
So the Lotion,

because

that's what we are here to talk about right? I've been using it for the past week and can honestly say it is one of my favourite face creams of all time. (No

exaggeration)

. Not only is it naturally antiseptic but it's been keeping my spots at bay. Usually during autumn my face tends to get dry so using this moisturiser is very refreshing and the medicinal scent

definitely

clears your nose

as well

. The medicinal scent does wear off quite quickly which for me is great because I like to wear it for stepping out.

AA Skincare also gave me a sample sachet of the

accompanying gel wash, which I used to wash my face before putting on the moisturiser. I personally think the gel and the lotion are a match made in heaven and I can see myself purchasing the gel wash to accompany

my lotion.
AA Skincare is certainly become one of my favourite places for natural skincare products and there are so many other products i'm dying to try out such as

their

Seaweed and Aloe Eye Gel and Mint and Dead Sea Salt Mask. You can buy AA Skincare products from www.amphora-retail.com

at a retail price of £6.96.

Also AA Skincare were kind enough to give us a

20% discount code (just enter the code BLOG20)

so make sure to get one now that it's on sale.

Thank you for reading and I'll see you in the next post.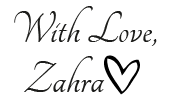 *This post is not sponsored by
AA Skincare
,
although they did kindly send me the product to try. I'm sharing it with you because I genuinely think it's an awesome product.*